This is Bob Doyle's home page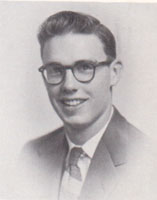 Bob Doyle (bobdoyle@skybuilders.com) is a member of ACM-SIGCHI, SIGGRAPH and SIGIR, AIfIA, ASIS&T (American Society for Information Science and Technology), KM Pro, Society for Technical Communication, and the Usability Professionals Association.


He is editor of the DMOZ Open Directory Project for Content Management and editor of a project to define a markup language for CM Systems, working jointly with OSCOM and the U.Washington iSchool CMS Evaluation Lab.

Bob spends most of his time working as CEO of skyBuilders.com. With his younger son Derek, he is developing software for collaborative websites like that running our Classical site CHS54.org.
His weekends are usually spent puzzling over philosophical and cosmological questions www.informationphilosopher.com.
2004-present, Executive Director, CM Professionals, a Content Management Community of Practice. www.cmprofessionals.org
2003-present, Editor-in-Chief, CMS Review www.cmsreview.com
2001-present, CEO, skyBuilders.com www.skybuilders.com
1994-1998, Digital Video Editor, NewMedia Magazine, covered multimedia and web technologies.
1984-1986, 11th certified developer for Apple Macintosh, wrote first desktop publishing program with older son Rob and wife Holly, MacPublisher, in 1984 (before PageMaker, Quark).
1980-84, VP, Chief Scientist, iXO, invented Telecomputer, a handheld computer terminal with built-in phone-line-powered modem.
1977-1980, Partner, MicroCosmos, with Holly and her brother Wendl Thomis, invented six electronic games for Parker Brothers, including Merlin, The Electronic Wizard (best selling game of 1980), and Wildfire, a handheld pinball game. www.theelectronicwizard.com
1973-1977, CEO of Super8 Sound,Inc., invented synchronous sound recorder and editing equipment for Super8 film.
1971-1973, Coordinator, NASA Ground-based Observing Program for the SkyLab missions.

1968-1973, Assistant to the Director of Harvard College Observatory.
1968, Ph.D. Astrophysics, Harvard University
1964, M.A. Astronomy, Harvard University
1958, Sc.B. Physics, Brown University
Here are links to some of Bob's web sites:
Content Management Professionals.